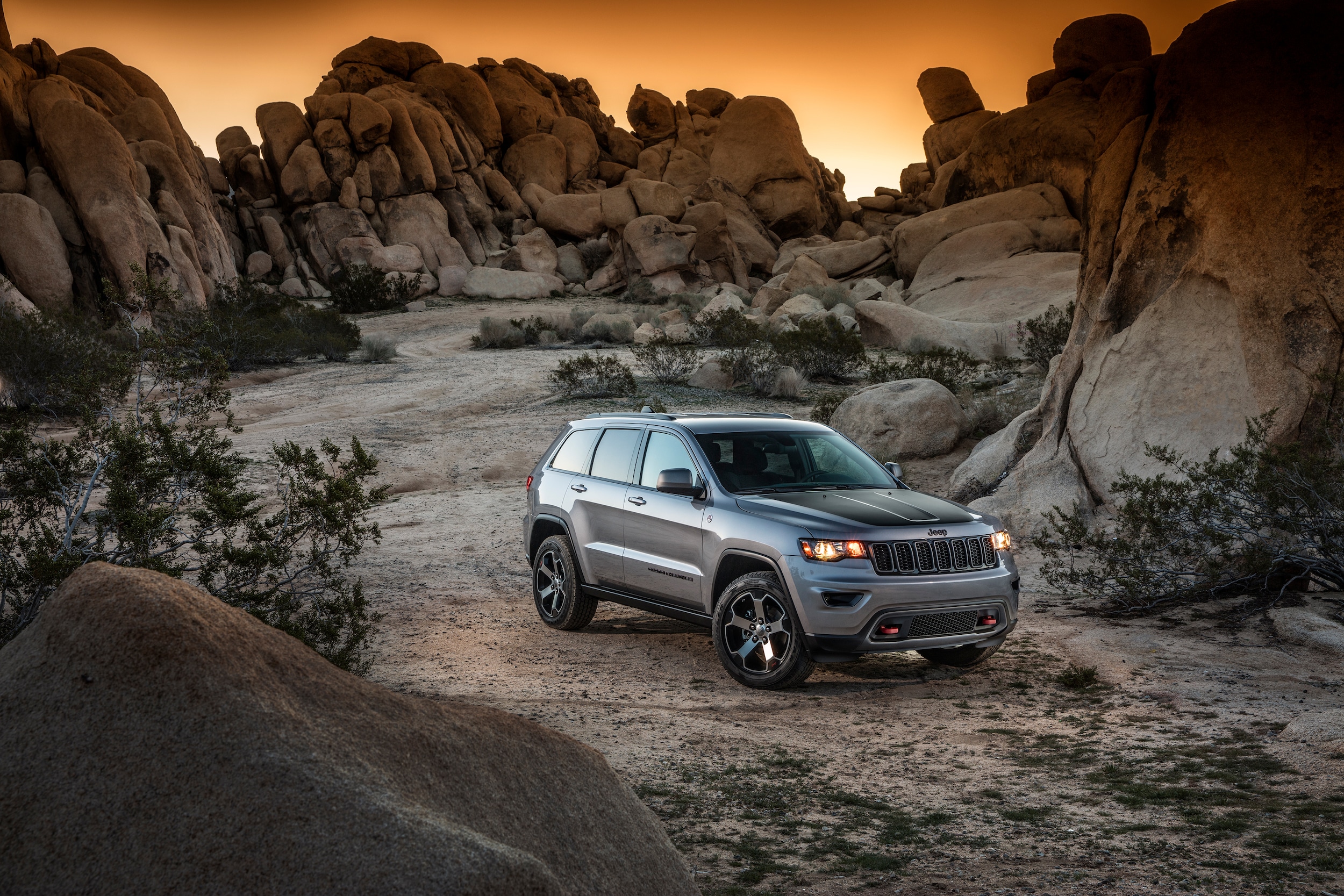 Off-roading is a favorite pastime of many around our Cañon City Jeep dealership, and there are many great off-road trails around Pueblo! Well, when you need an off-road vehicle ready for the toughest crawls and terrains, we have a fantastic selection of new Jeeps for sale. Among these offers, the Jeep Grand Cherokee stands out for a few reasons. Incredibly capable in any situation, the new Grand Cherokee also provides a comfortable ride and lots of features to enjoy so that you can use it for commutes or adventures. See more about taking your Jeep Grand Cherokee off-roading when you read on!
What Makes the Jeep Grand Cherokee Ideal for Off-Roading Around Colorado Springs?
The Jeep Grand Cherokee uses a team effort from many engineering systems to make sure you have the traction and control you need for off-roading. It starts with the engines, which have impressive torque specs so that you can get power to the wheels even at low speeds. The impressive automatic transmissions also help in this regard as they start quickly from full stops and can crawl along at low speeds. Finally, the Jeep Grand Cherokee has 4x4 systems with rear limited-slip differentials that can transfer all engine power to one wheel that may be stuck!
Additionally, the Jeep Grand Cherokee design combines with the powertrains and 4x4 systems to help when off-roading around Security-Widefield. It has exceptional handling when you need to steer around rocks, logs, or other items blocking your trail, or you can drive over them thanks to the Jeep Grand Cherokee's ground clearance. The Jeep Grand Cherokee can even ford through water thanks to the high engine air intake placement. Plus, if you really want to conquer Mount Baldy or Mosquito Pass with ease, the Jeep Grand Cherokee Trailhawk® has skid plates, rugged tires, and tow hooks to help your friends that get stuck!
Find the New Jeep Grand Cherokee for Sale in Cañon City!
So, the Grand Cherokee is one of the best Jeeps for off-roading around Colorado Springs, which is especially true of special models like the Jeep Grand Cherokee Trailhawk®. If you're looking for a new off-road vehicle that excels in other situations, you should swing by our dealership to view our Jeep Grand Cherokee offers for yourself. Once you try it out, you're sure to see why so many make it their SUV for exploring on weekends!