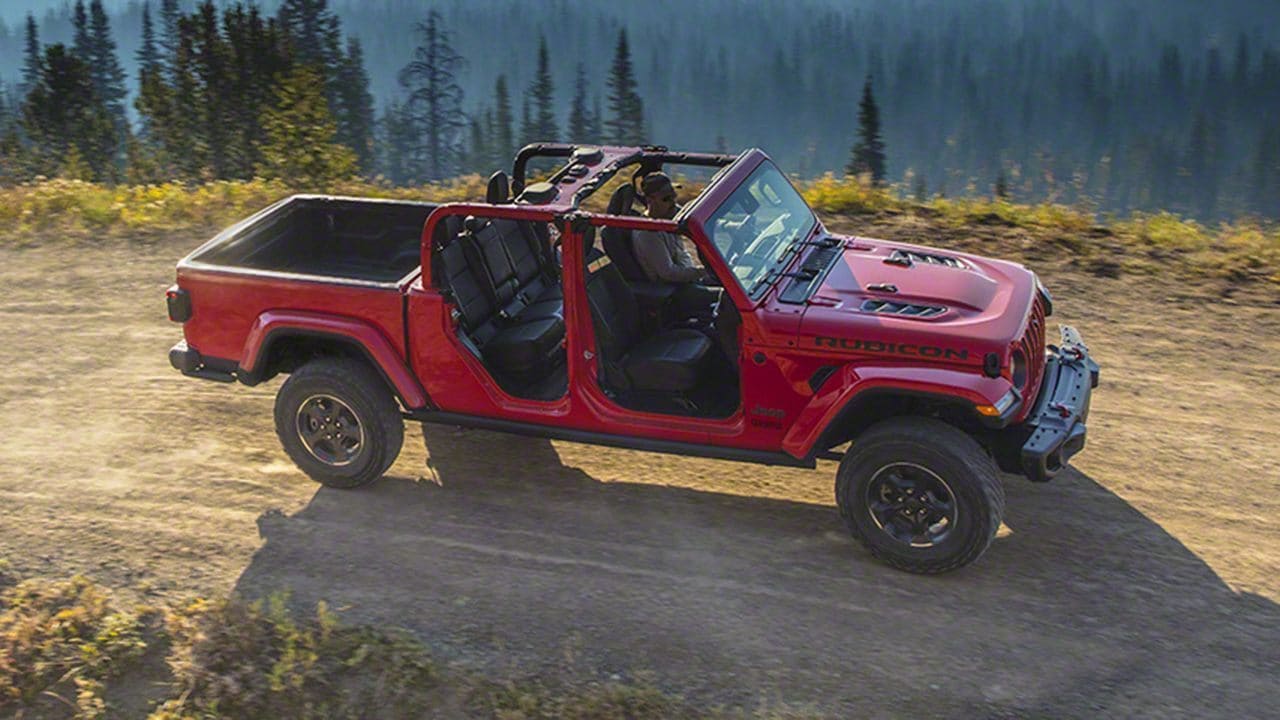 You may have heard that the 19' Jeep Wrangler won Motortrends SUV of the year. What better way to celebrate than by introducing the newest member of the Jeep family with the all new Jeep Gladiator! Soon Cañon City Auto Plaza will offer the versatility, capability and the power of one truck known as the Jeep Gladiator.
We will offer four different trim options; the Sport, Sport S, Overland, and the Rubicon. No matter which trim you get you'll be able to get up to 7,650 lbs towing capability and 1,600 lbs payload. Each trim also includes heavy-duty Dana 44 front and rear axles, a durable steel bed with easy lower 3-position tailgate, removable tops and doors, lockable rear seat storage, and so much more! The Jeep Gladiator is said to be the most off-road capable mid-size truck. So whether you're towing a camper for a family get-a-way, hauling the boat to the lake, throwing the bikes in the bed of the truck, or just heading out to the trails, you'll always have an amazing adventure in the process.
Just like the Jeep Wrangler the Gladiator can be considered a open-air, wind in your hair vehicle. We here at City Auto Plaza can help you get everything you need to enjoy the Colorado seasons in your new Jeep Gladiator. Some of our Jeep customers like to have a hard top in the winter, but once summer comes the soft tops come out so you can take them off anytime. Our dedicated parts department knows just what you need and can order all of your Mopar accessories to get you riding in style. Some of you may enjoy the off-road, out in the mountains experience, and if that is the case then there is no better way to do it than with tops down and doors off. Please don't forget to wear your seat belt at all times. No matter where your next destination or adventure is, at City Auto Plaza we've got you covered.