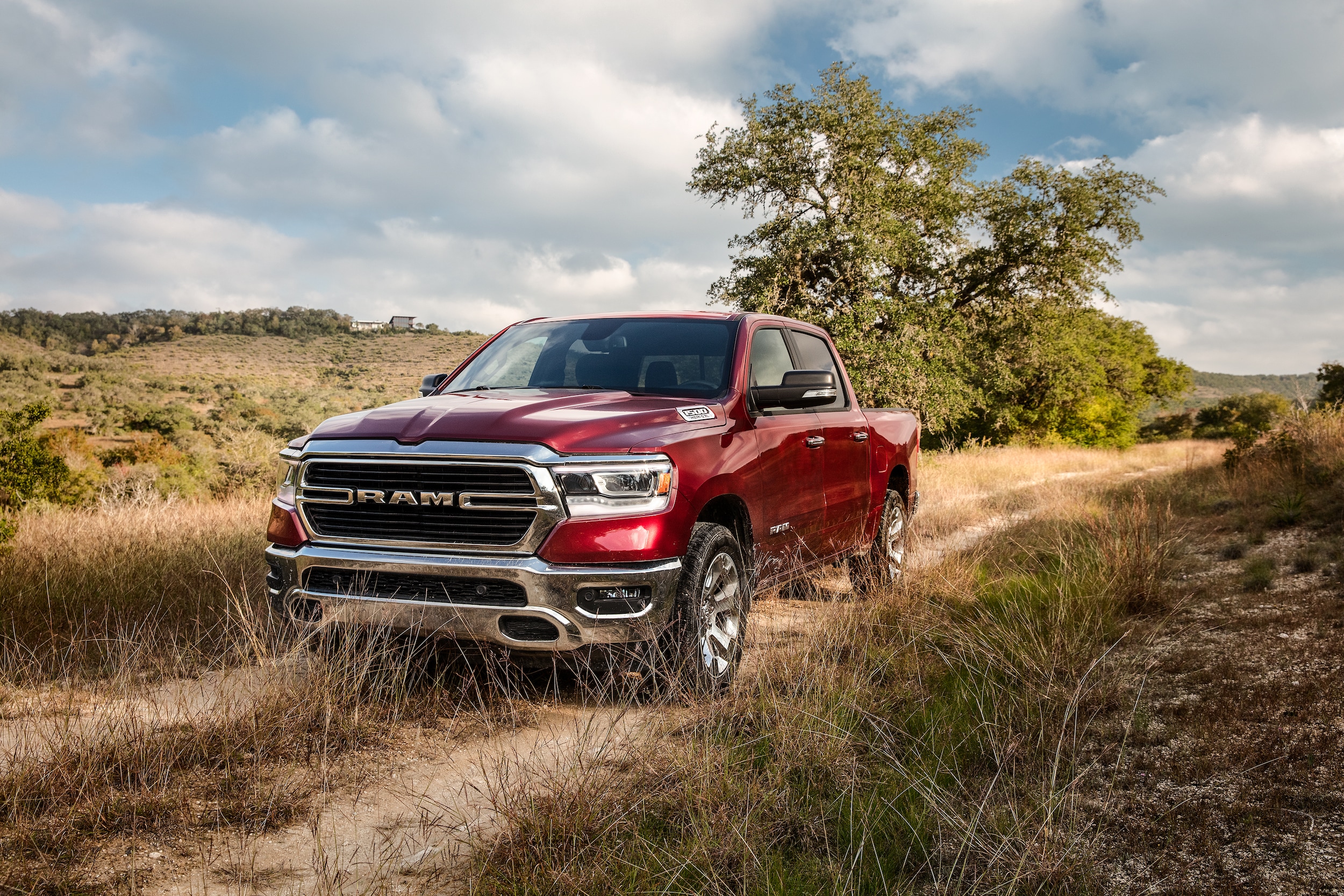 ?The truck class wasn't normally a place that families searched when needing a new vehicle, but the 2019 Ram 1500 looks to change that. The new 1500 offers at our Cañon City Ram dealership excel in aspects ranging from capability to luxury to convenience while having large cabins and functional bed designs, which make the Ram 1500 a truck ideal for many families. We're not the only one that believes this either as the 2019 Ram 1500 just earned Edmunds' 2019 Best Family Truck Award! See why when you read on.
What Makes the 2019 Ram 1500 the Best Truck for Colorado Springs Families?
We will start with what the Edmunds experts had to say for their reasons choosing the Ram 1500 as the best truck for Pueblo families. They compared a range of vehicles with a 115-mile test that brought them from dirt canyon trails to city streets, and the Ram 1500 outclassed "many traditional SUVs in comfort and luxury" according to their test, which makes sense with all the legroom and comfort features the truck has to offer.
Edmunds also found that the capability of the Ram 1500 makes it a great truck for outdoorsy families with lots of toys, which we know describes many Security-Widefield families searching for a new truck. With bed space for mountain bikes, climbing gear, and camping necessities as well as the towing ability for snowmobiles and other adventure vehicles, the Ram 1500 is ideal for Colorado families looking to explore our beautiful state. Plus, parents can feel better in the new Ram 1500 with all the safety measures and systems it has in store!
We have a large stock of new Ram 1500 trucks for sale, so you can find the configuration and powertrain options that work best for you and your family. Of course, if you have any questions about our new truck offers, come by our Cañon City Ram dealership to get the answers you need!